It's funny how pieces of furniture or decorating objects demand our attention. Maybe it's better put this way... This room speaks to me and it's saying....
It's Margarita time or perhaps...I'll have a glass of wine with my pasta. I think the blue chairs are the ones speaking here.

Can you imagine working here? Your so stoked about what your doing (because the wallpaper has got you totally titillated) but then the desk says, OK were haute but let's keep it real.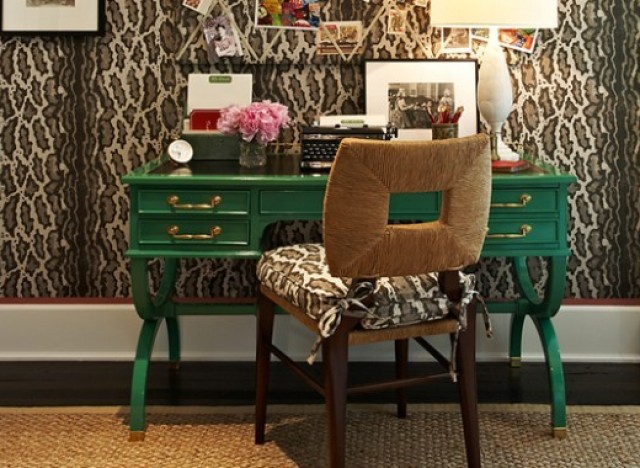 These vintage drawers are telling us, who says old can't be fresh?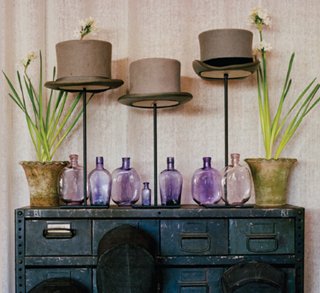 Urban living says I'm cool and portable fireplace says I like it cozy.

This one...I'm large and in charge.
I'm cute and fun
Area rugs that scream at you are sometimes annoying but this one is not too hard and not too soft but just right.
The color red say I'm here, pay attention and this one definitely has mine.