When you think about it, napkins play a big part in a table scape.. They add instant color and personality. Sometimes they are your inspiration piece for the table scape you are planning on creating.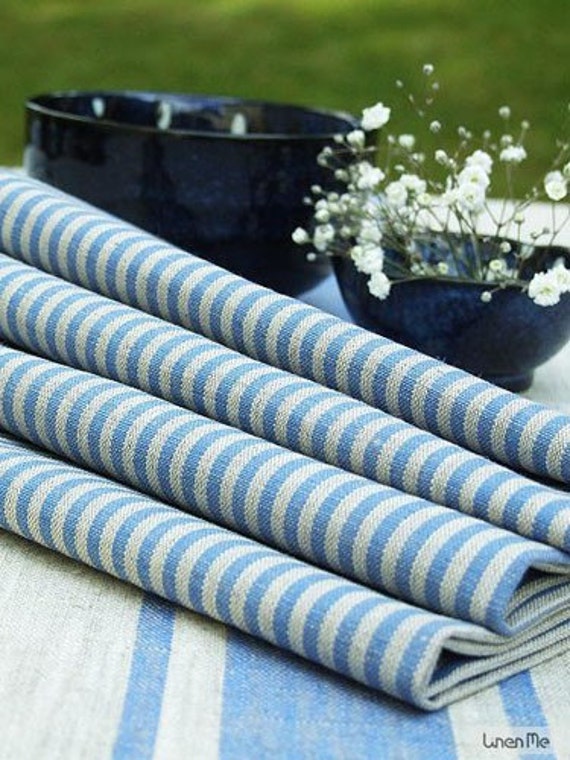 I found these blue and white stripped napkins on Etsy at
Linen by Inga
to show you. The stripes first of all grabbed me but the fresh look of blue and white just makes me feel good.
This was set up for a
kids Easter party
by William- Sonoma, but you could do this for a casual adult event too. It's simple and yet still looks nice.
This
Paula Deen
place setting is adorable. The bright yellow will bring excitement to the table.